Writer Sarah Griffiths Hu Interviewed About "Getting Unstuck" By Certified Christian Life Coach Merri Ellen Giesbrecht During 5 Day "Encounter Jesus In The Noise Kickstart" Virtual Conference
[av_heading heading='Writer Sarah Griffiths Hu Interviewed About "Getting Unstuck" By Certified Christian Life Coach Meri Ellen Giesbrecht During 5 Day "Encounter Jesus In The Noise Kickstart" Virtual Conference' tag='h1′ style=" subheading_active=" show_icon=" icon='ue800′ font='entypo-fontello' size=" av-medium-font-size-title=" av-small-font-size-title=" av-mini-font-size-title=" subheading_size=" av-medium-font-size=" av-small-font-size=" av-mini-font-size=" icon_size=" av-medium-font-size-1=" av-small-font-size-1=" av-mini-font-size-1=" color=" custom_font=" icon_color=" margin=" margin_sync='true' padding='20' icon_padding='10' link=" link_target=" id=" custom_class=" template_class=" av_uid='av-kpba279m' sc_version='1.0′ admin_preview_bg="][/av_heading]
[av_hr class='invisible' icon_select='yes' icon='ue808′ font='entypo-fontello' position='center' shadow='no-shadow' height='20' custom_border='av-border-thin' custom_width='50px' custom_margin_top='30px' custom_margin_bottom='30px' custom_border_color=" custom_icon_color=" id=" custom_class=" template_class=" av_uid='av-kpba3lvn' sc_version='1.0′ admin_preview_bg="]
[av_textblock size=" av-medium-font-size=" av-small-font-size=" av-mini-font-size=" font_color=" color=" id=" custom_class=" template_class=" av_uid='av-kpb9w07z' sc_version='1.0′ admin_preview_bg="]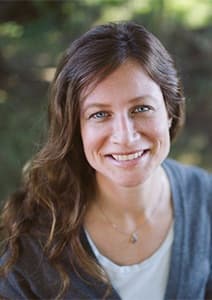 The five-day "Encounter Jesus In The Noise Kickstart" virtual Zoom and Facebook Live conference is a worldwide attended event for women between May 27 – 31, 2021. Certified Christian Life Coach and Spiritual Director Merri Ellen Giesbrecht, who has coached over 2 million people in over 120 countries, is the host of this event. This event's slogan is "Because You Know There Is More Than Just Going To Church." This event focused on helping women of faith get more clarity, direction, peace amidst the noise, and to hear God speak more clearly in their lives. On May 30th, she interviewed writer and speaker Sarah Griffiths Hu from British Columbia, Canada, about "Getting Unstuck."
Meeri Ellen Giesbrecht shared, "In these times of fear and uncertainty, this is the time for women to gather and hear God."
Giesbrecht led workshops for attendees from the United States, Canada, and various parts of Europe for each of the five days, over Zoom and Facebook Live broadcasts. She covered what God has taught her that has transformed her faith journey – and the lives of her clients – into greater freedom and joy in Christ. Many women who have been attending church for decades live with apathy, boredom, disappointment, burdens and a sense of knowing God. Her goal is to coach attendees into having an intimate relationship with Jesus, learning how to hear His voice, changing their prayer life, and be transformed by every relationship and circumstance as a result.
"When all this is over, I want to look back and know that I did all I could do to love, serve, and equip women in this time of uncertainty," said Giesbrecht.
Sarah Griffiths Hu, one of Giesbrecht's clients, was interviewed about her experiences in hearing God more clearly in her life.
"I've been held hostage by my fears for many years until I learned that God doesn't expect me to be fearless, but to trust in Him and obey His call on my life. I'll be sharing my experiences with Merri Ellen's guidance and coaching to get more clarity, direction and peace in Christ," says Sarah Griffiths Hu.
Sarah is currently writing a new Christian Living book. The focus of her book is to encourage women to trust God despite their fears so they can step beyond their self-imposed limitations.
To find out more about Certified Christian Life Coach Merri Ellen Giesbrecht, visit https://www.merriellen.com. To find out more about Sarah Griffiths Hu, visit https://sarahgriffithshu.com.
[/av_textblock]